Dutch Center for Circular Textiles in Metropolitan Region of Amsterdam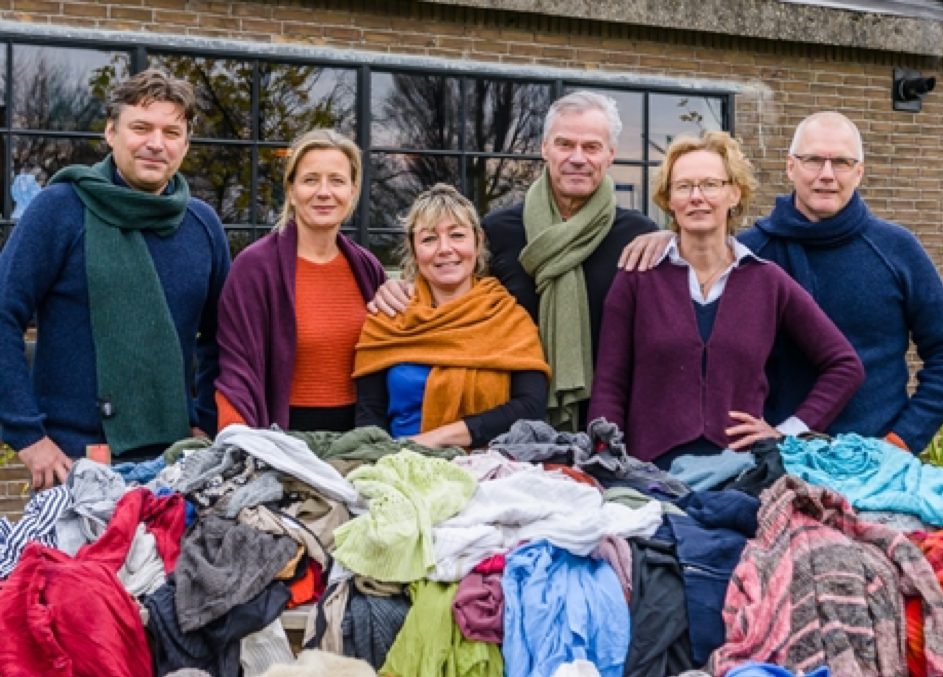 In November 2018, Wieland Textiles, Brightloops | Loop.a life,  Leger des Heils ReShare and the municipality of Zaanstad have signed a long-term cooperation agreement to realize a circular textile industry in the Metropolitan Region of Amsterdam. Representatives of the parties involved put their signature under an agreement that also marks the foundation of the Dutch Center for Circular Textiles (DCCT).
The signatories share the ambition to connect all the dots in the textile supply chain in the Metropolitan Region of Amsterdam: from the collection of discarded clothes up to and including the production of new garments. The goals are making one of the most polluting industries in the world more sustainable, as well as a substantial reduction of the growing refuse dump of post-consumer textiles.
The main challenge for the short-term is to fill the missing links in the envisioned circular textile chain. With financial support of the Metropolitan Region of Amsterdam, the signatories are developing a business case on how to close the loop of textile up-cycling in the region. This business case must also provide for a stimulating environment in which businesses and research and education institutions can develop innovations for a circular textile industry. According to Hans Bon, director of Wieland Textiles, these are the first steps to accomplish the mission that each article of garment consists of at least 20 per cent of post-consumer material within the time frame of ten years.