Fibersort: Facts and Figures
The opportunity
A circular textile industry keeps textiles or fibers functioning at their highest potential so that they are not wasted, but re-entered into a system that creates value again and again. The Fibersort is a key technology that enables textile resources to cycle repeatedly through the supply chain. It automatically sorts large volumes of mixed post-consumer textiles by fiber composition. Once sorted, these materials become reliable, consistent input for textile-to-textile recyclers.
Today, more than 70 per cent  of textiles are lost to landfill or incineration at their end-of use. From the textiles which are currently collected, 24 per cent already have the potential to be Fibersorted and re-enter the textile-to-textile recycling flow. These are currently also being down-cycled, landfilled or incinerated.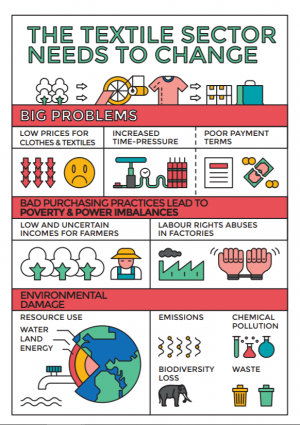 The Technology
The Fibersort works on a near-infrared (NIR) scanner with algorithms developed by Valvan Baling Systems. These algorithms can predict the fiber concentration in each textile that is put on the scanner, including fiber blends. The technology can also sort based on the colour of textiles. The amount and type of sorting categories of the Fibersort can be customized when the machine is developed to fit to the end market needs of a certain facility.
Capacity
Up to 1 piece per second. At 90 per cent machine efficiency a throughput of 1080 kg/h can be obtained (3 garments in average per kg). An automated feed-in system is currently being developed to enable this capacity.
Sorting Accuracy
Throughout March 2019, the Fibersort consortium of partners sent Centexbel samples from Fibersorted textiles, shredded, opened and color sorted by Procotex, to assess the sorting accuracy according to the established fractions in the current setup of the machine.
The outcomes of the Centexbel study show the Fibersort is very reliable for most fractions, for both pure and blended mono-materials. Technology needs further adjustment to increase reliability on polyamide and viscose. Further polyester testing has already been conducted and performance has been adjusted accordingly.